Zeeland Cottage for five persons
Enjoying the fresh sea wind at the coast
Small-scale bungalow park in Wemeldinge
Holiday bungalow Zeeland five persons
Would you like to rent a bungalow in Zeeland for five persons? Take a look at the offer of bungalow park De Stelhoeve, with its beautiful Zeeland Cottages. Our park features modern, tasteful holiday bungalows, ideal for families with children. Our small-scale bungalow park in Wemeldinge, South Beveland, will allow you to unwind and enjoy the varied nature. The children will make new friends at the park's playground, while you can enjoy the soothing view of the meadows from your own private furnished terrace. At 50 meters, you'll find the Oosterschelde with its beautiful underwater world and great beaches.
Among other features, our five-person holiday bungalow offers the following
Completely equipped kitchen
Flat screen TV
Bathroom with a shower and a toilet
Three bedrooms (bunk bed + single box-spring beds)
Terrace with a picnic table and chairs
Free Wi-Fi
Book a five-person Zeeland bungalow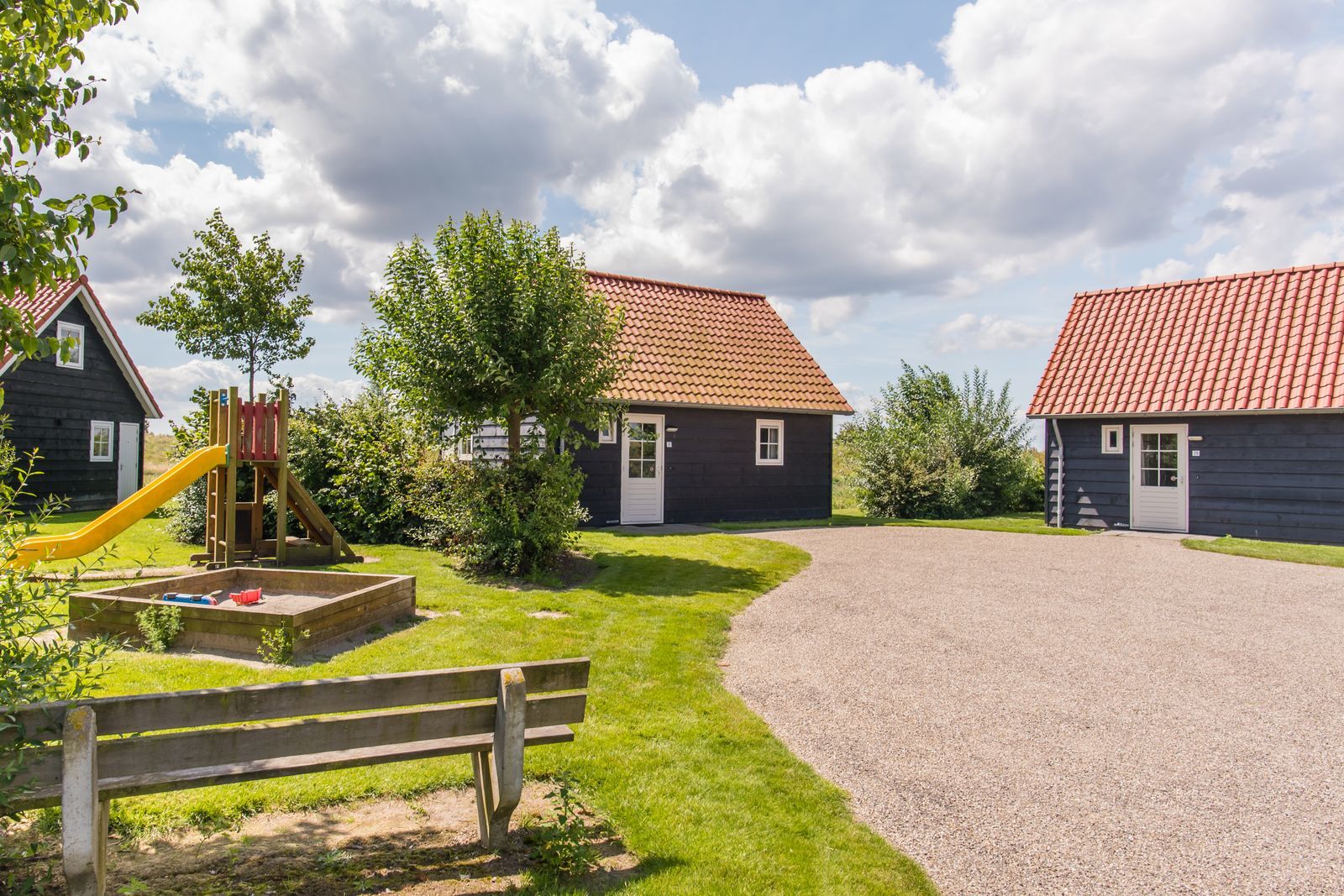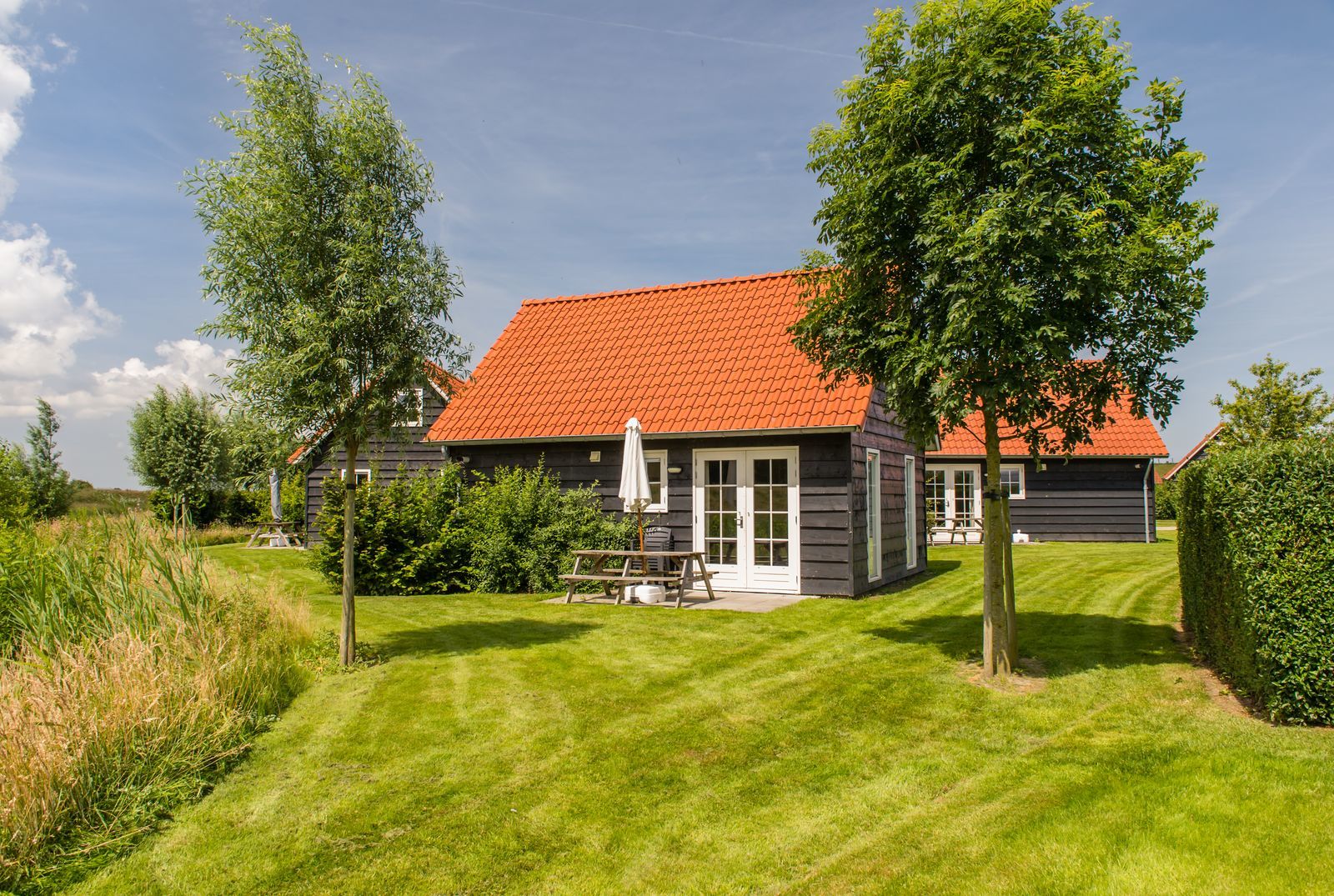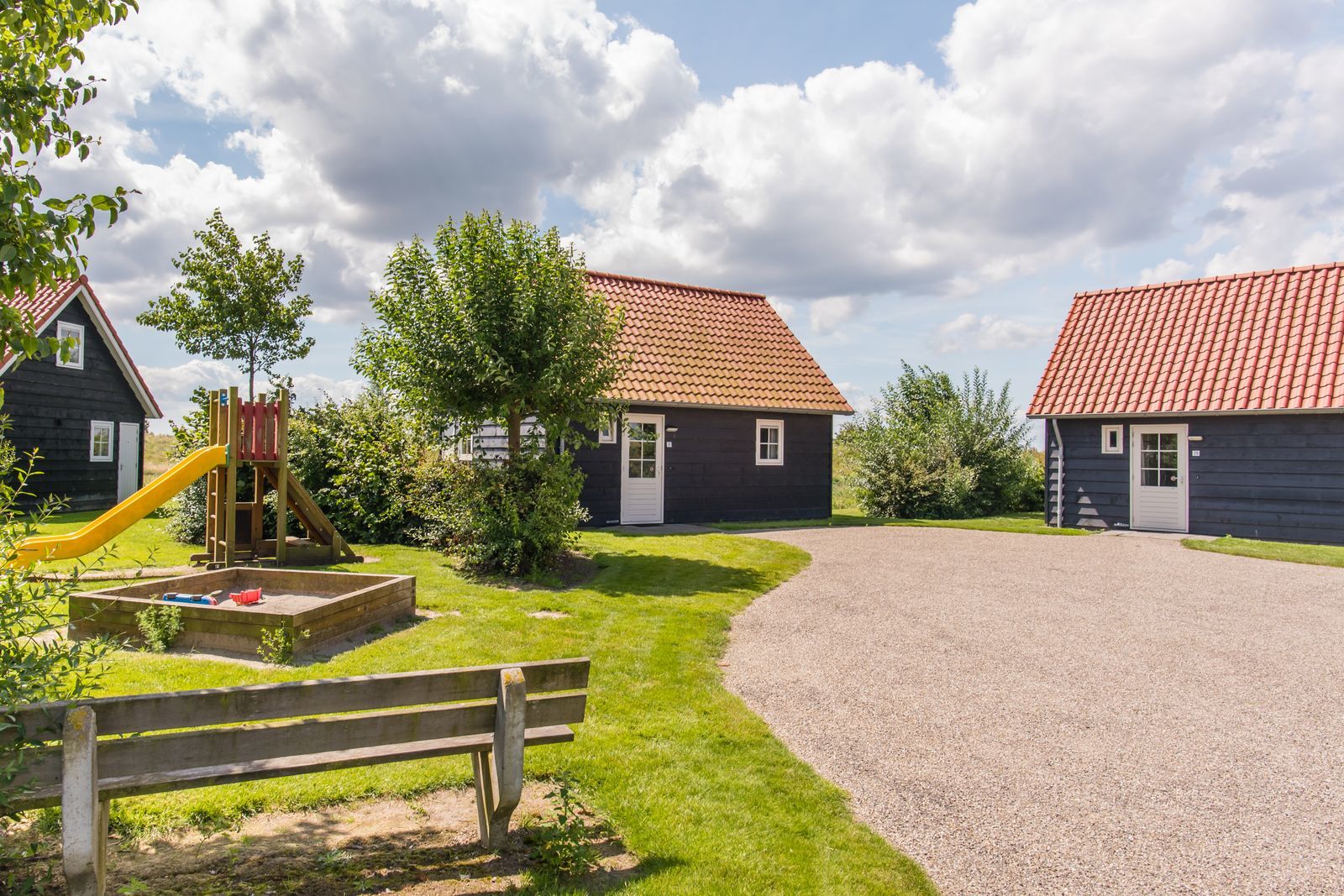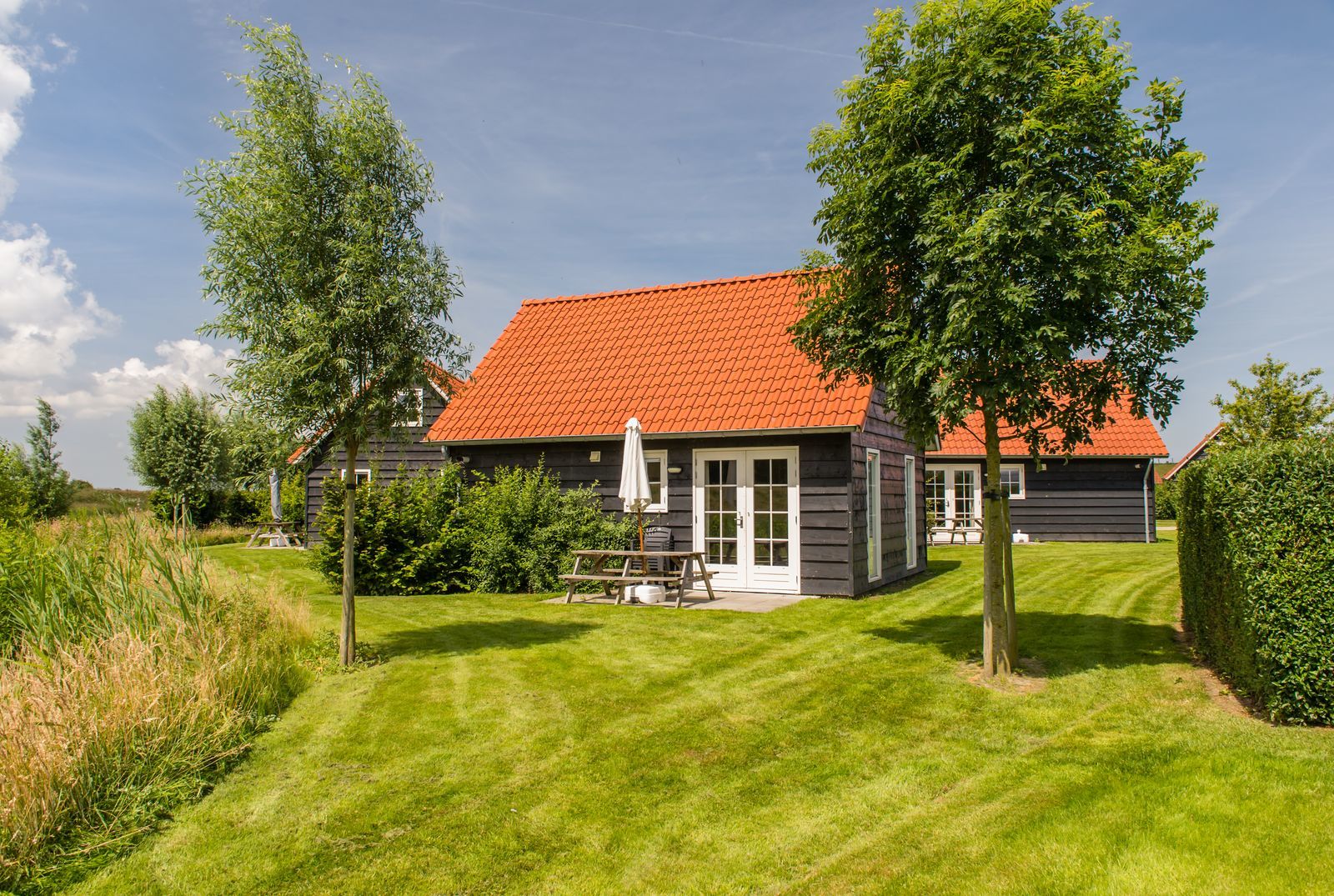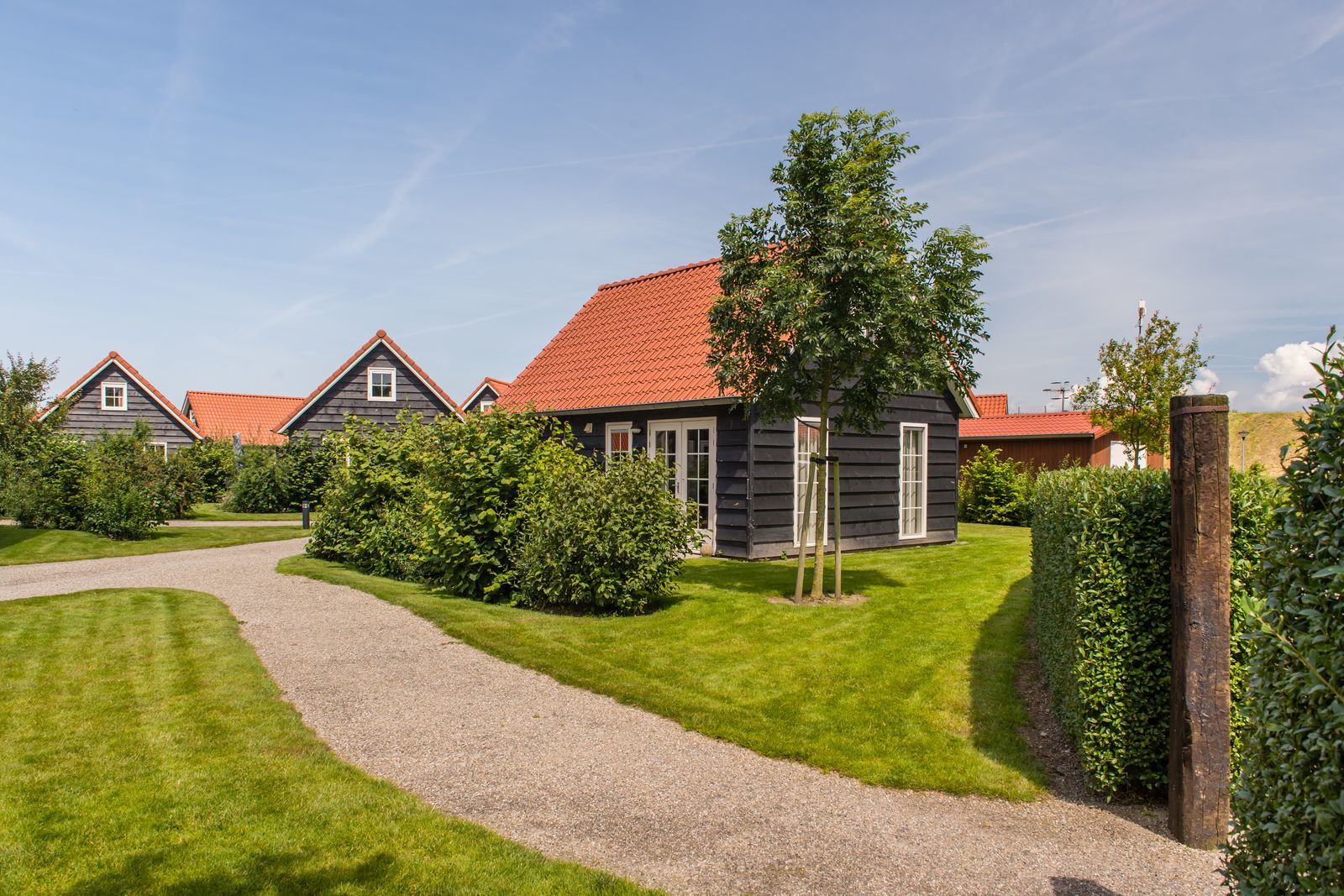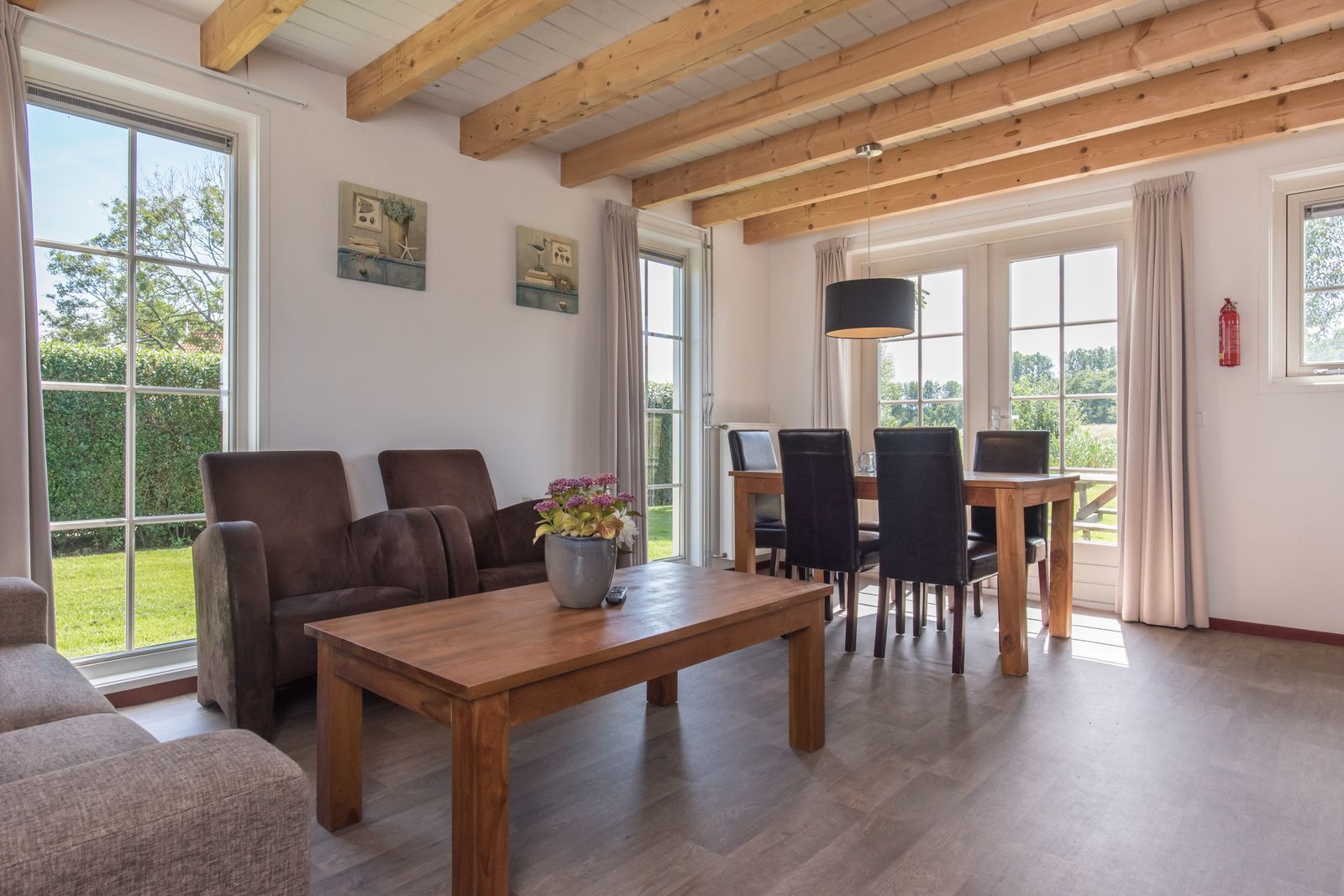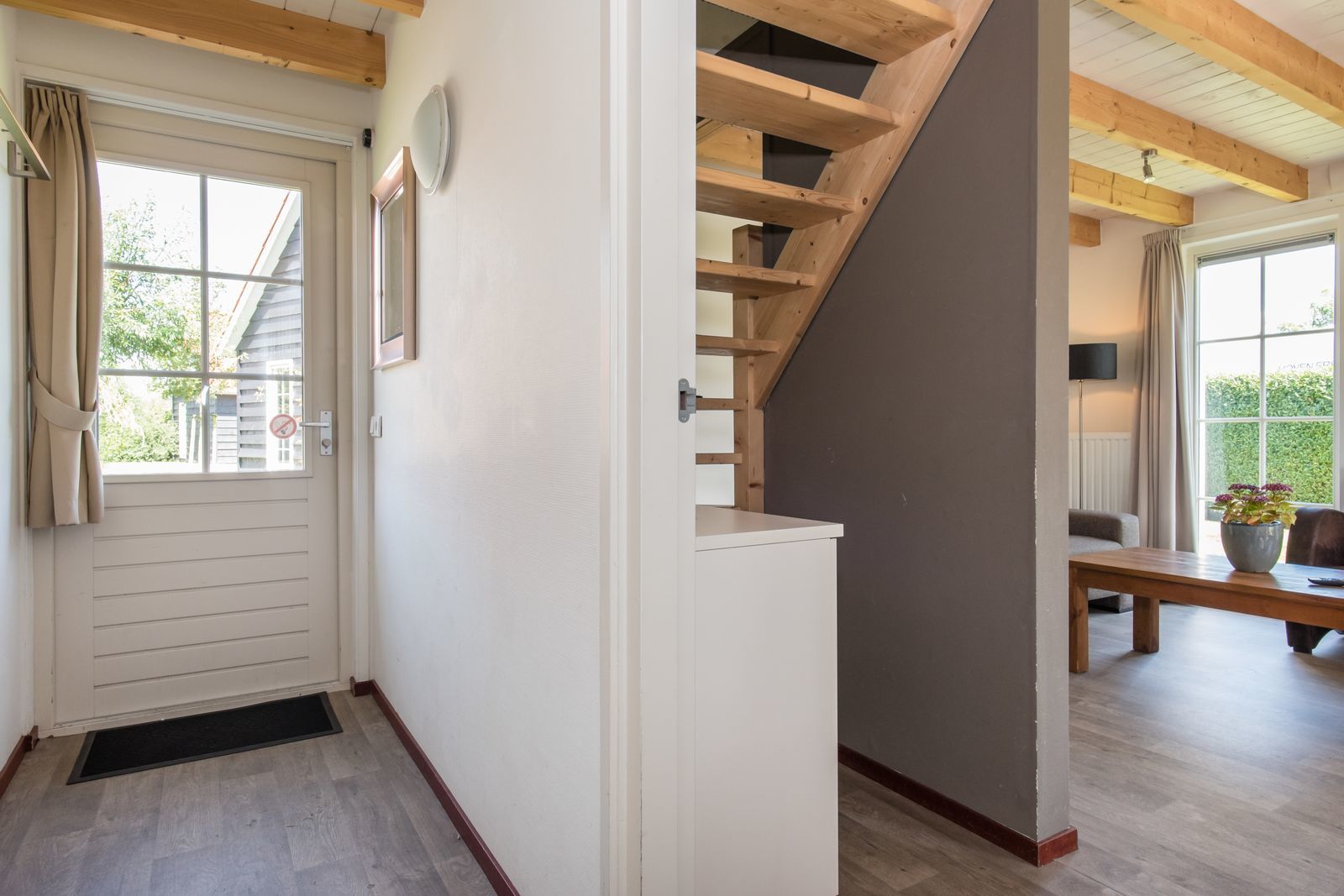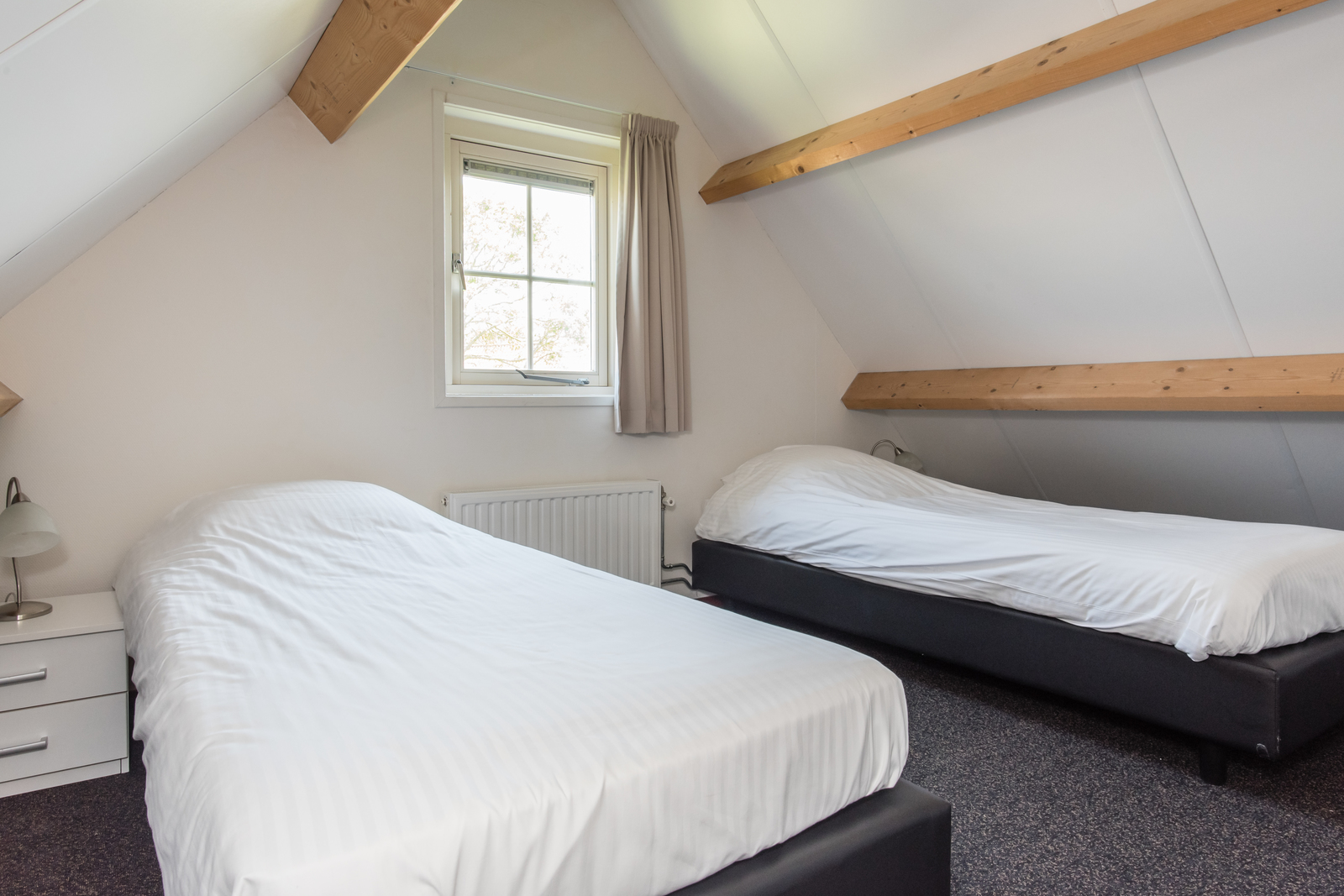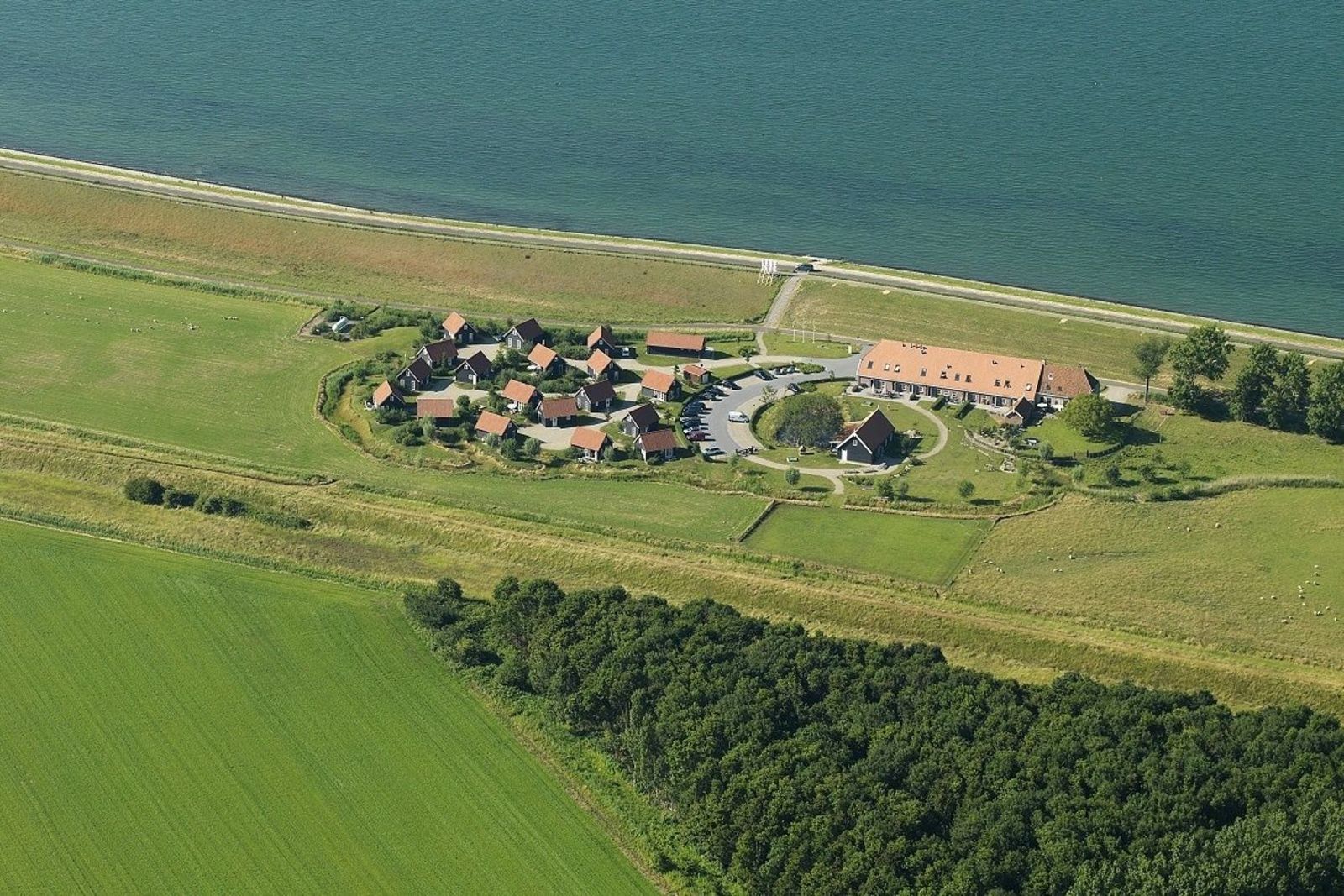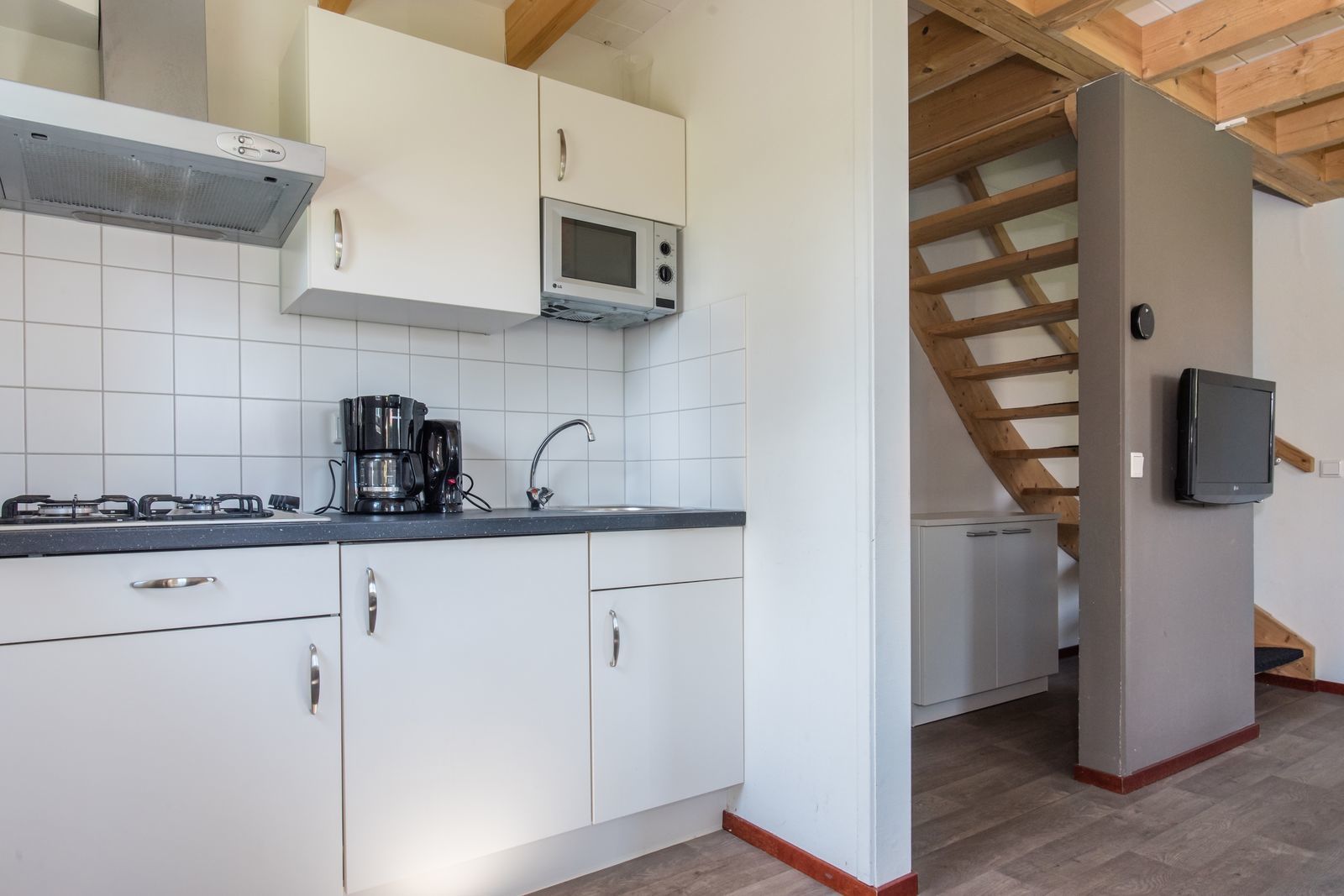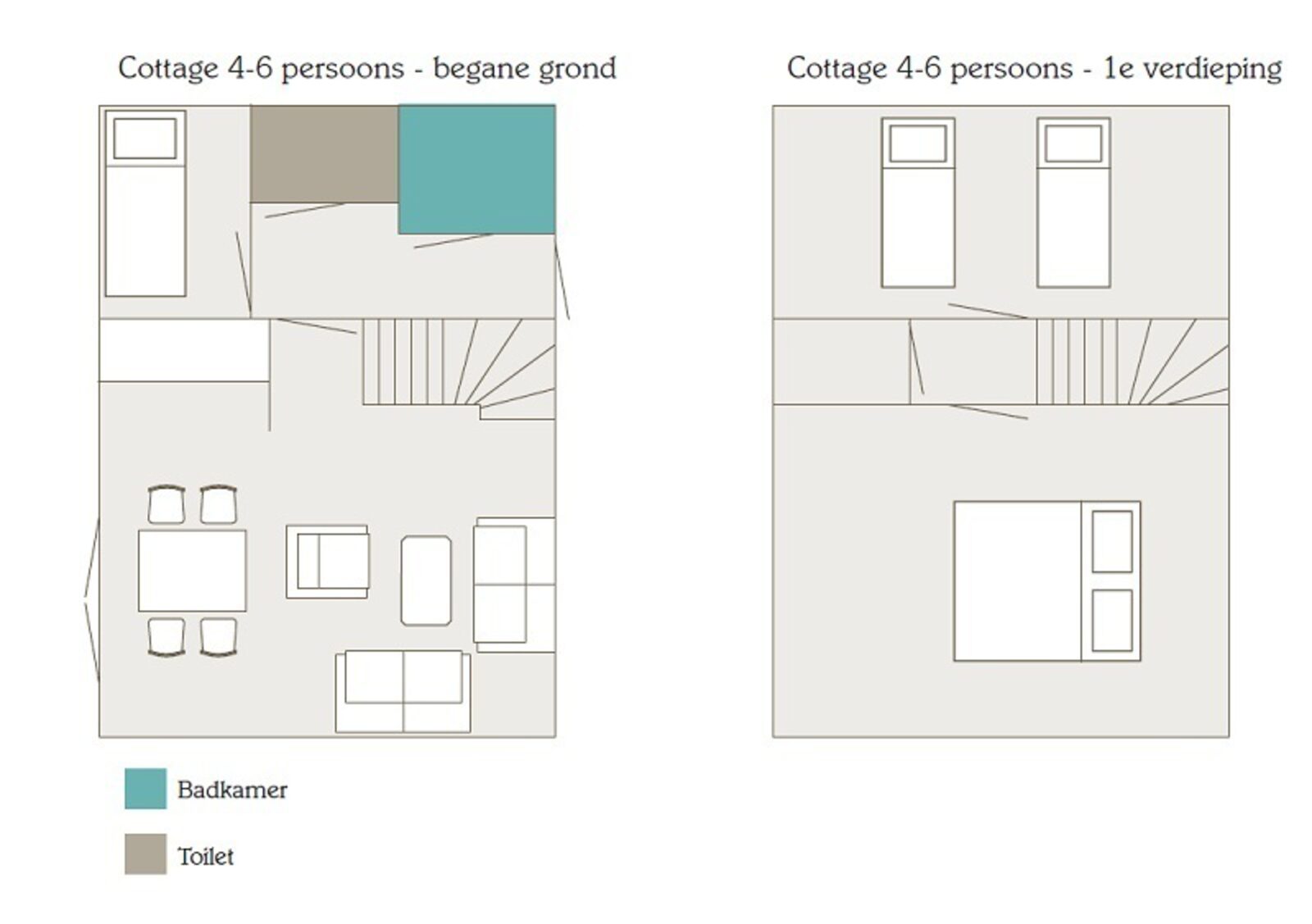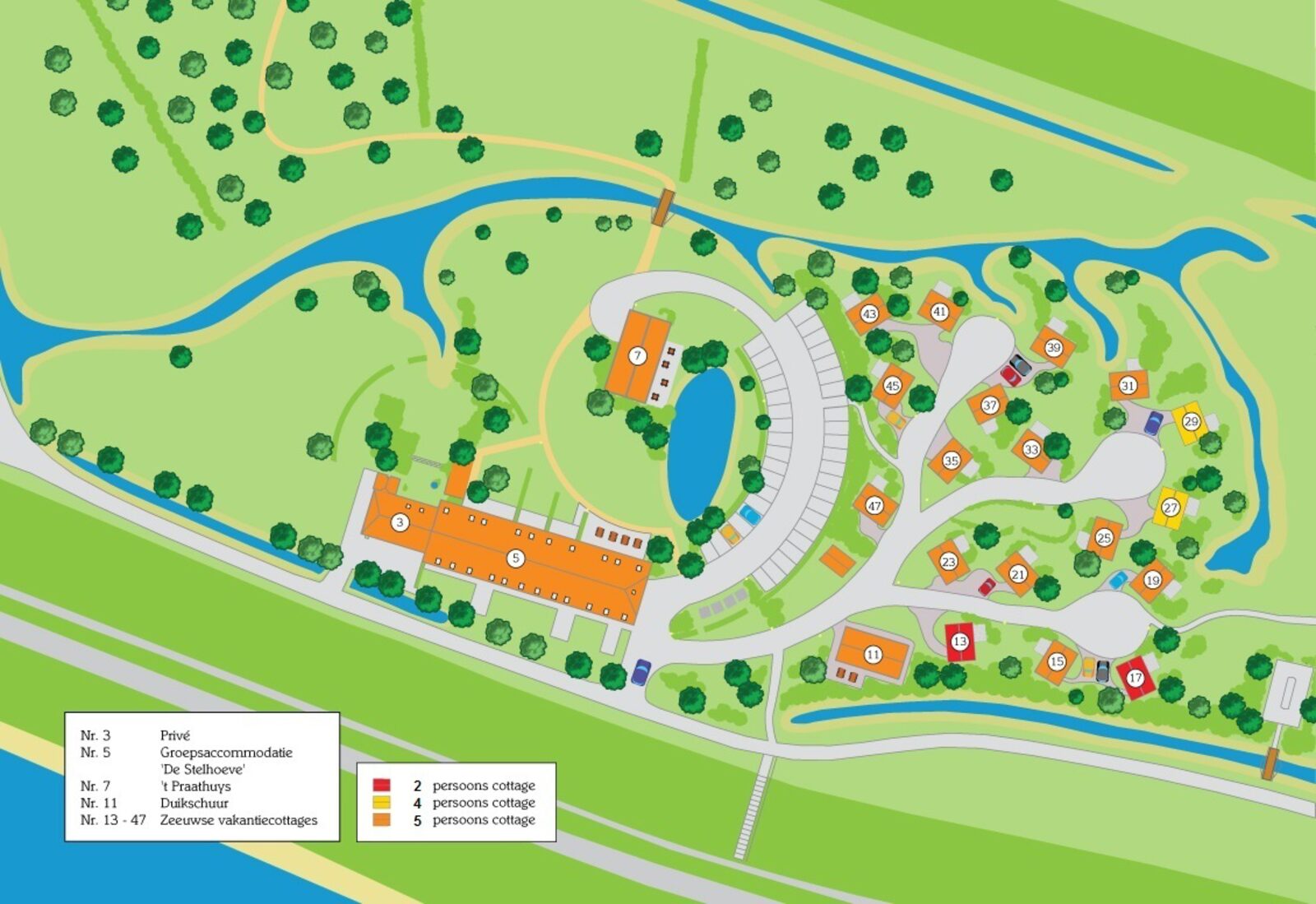 Explore the area around De Stelhoeve
Your holiday home for five persons is a great starting point for some day outings. Pay a visit to one of the beautiful beaches and enjoy the sun and sea, or go hunting for shells with the children. Spotting porpoises and seals during a boat trip on the Oosterschelde is an exciting adventure suitable for families and nature enthusiasts. The Oosterschelde is a popular area among divers for good reason. Admire the rich underwater plant life up close by snorkeling or diving, and discover each of the 66 species of fish living in these waters. In addition, the Oosterschelde features sea anemones, sponges and many species of seaweed. Wemeldinge offers a large marina for you to moor your boat, and also makes for an ideal starting point for magnificent sailing trips. Oosterschelde Park De Stelhoeve is ideal for a weekend at the seaside!
Varied Zeeland landscape
There's plenty to see and experience on land as well. For instance, you can go on hiking and cycling trips through the varied, vast landscape. The village of Wemeldinge in South Beveland, with its protected townscapes and long rows of linden trees, is definitely worth a visit as well. You'll also find some great restaurants in this village. At a short distance from De Stelhoeve, you'll find golf facility De Goese Golf. The golf facility offers an 18-hole competition course and extensive practice facilities as well. Would you like to go for a day of shopping? The bustling cities of Goes, Middelburg or Zierikzee are highly recommended!
Tips for outings in the area:
Sheep pen Schaap en Zo Heinikenszand
Subtropical swimming paradise Omnium in Goes
Berkenhof Tropical Zoo in Kwadendamme
Spot porpoises and seals in the Oosterschelde
Visit the cities of Goes, Middelburg, Domburg or Zierikzee
Land art sculptures Wilhelminapolder (art route to follow by bicycle & on foot)
Skidôme Terneuzen (opened all year)
Book a holiday in Zeeland